First Bhakti Satsang of 2017
Date: January 1st, 2017
Time: 9:00am - 11:30am
Please Make All Effort To Attend.
Annual Fundraising Dinner
Date: Sunday December 3, 2017
Time: Beginning at 4:30pm
Venue: Starz Princess
107-11 101 Avenue
Jamaica, NY 11416
**Come and see some of the talented artistes in our Mandir and throughout our community. Please email us for additional details.**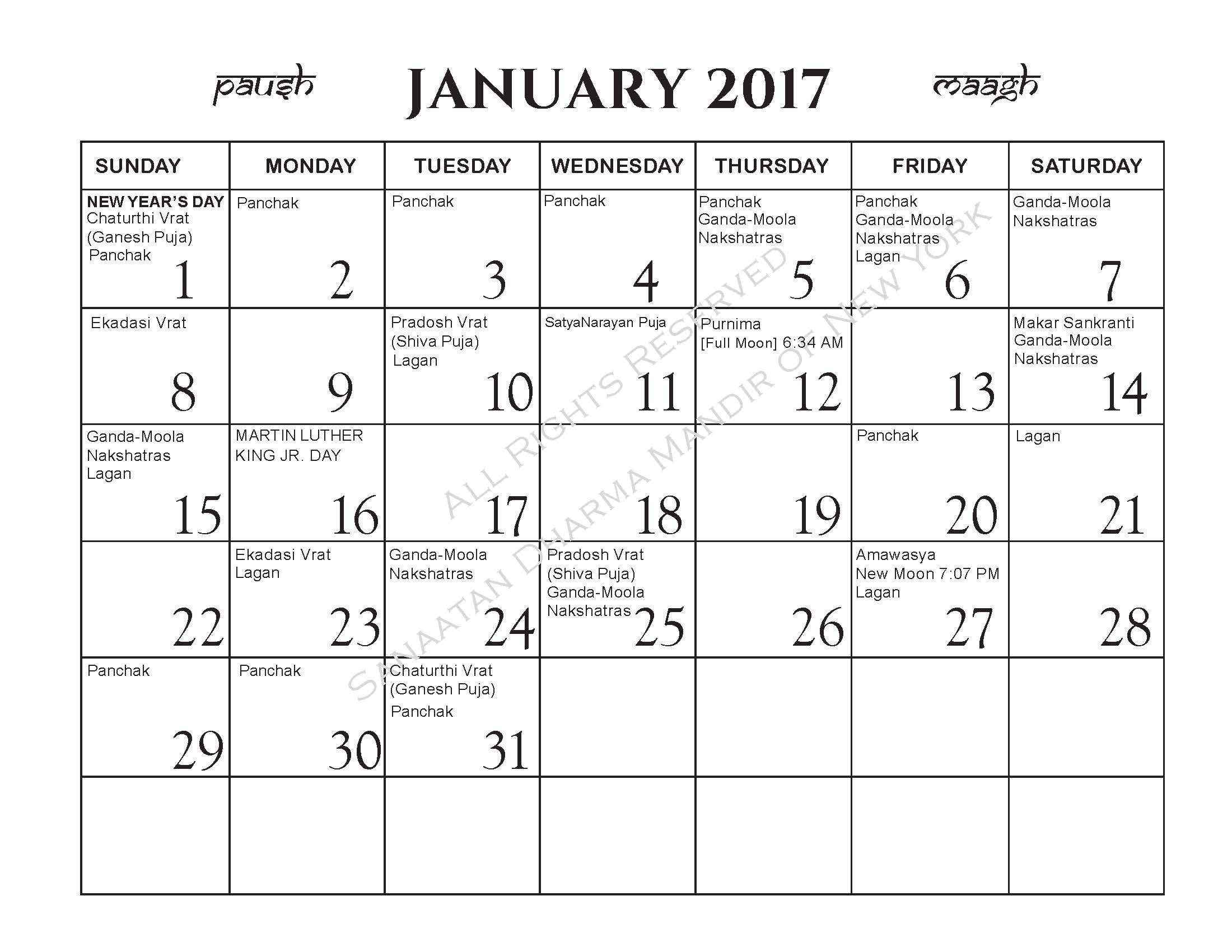 2017 Hindu Calendar
The 2017 Hindu Calendar with all the upcoming Holidays that we worship and celebrate.
Directions to our Mandir
Please make all effort to attend.